When you install WPCasa Madrid on a fresh WPCasa-driven site, you will see single listing page set up entirely. By default all the available elements (like image, details, features, location etc.) will be displayed.
Widget Areas
But to get really flexible you can use widgets to build your own single listing page. The single listing template consists of multiple widget areas. There are full-width widget areas at the top and at the bottom as well as the main content and sidebar area.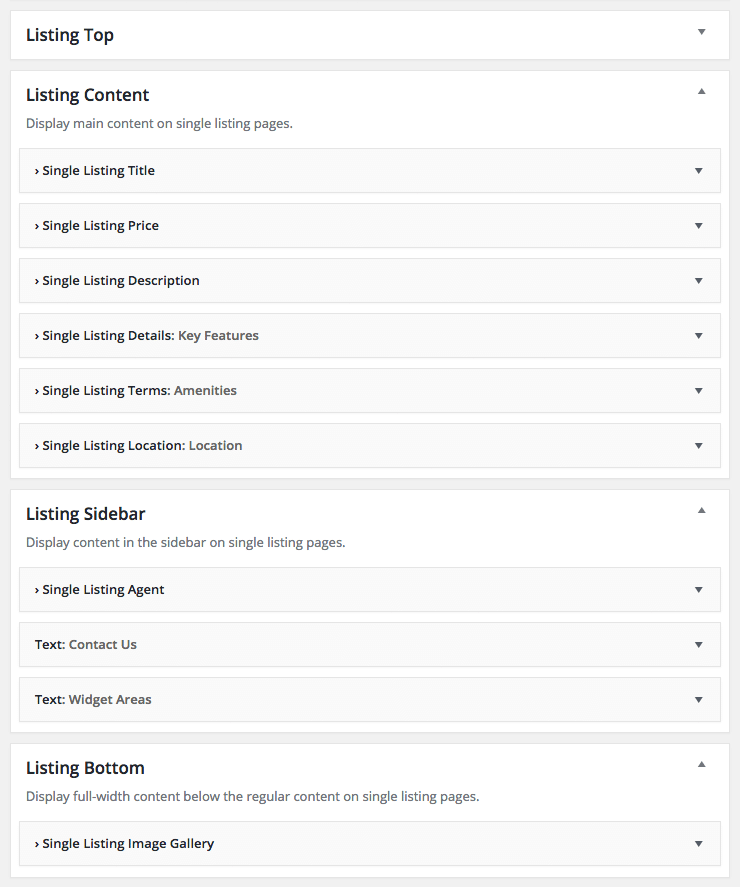 Custom Widgets
Just drag and drop them to your liking. All the widgets that show listing-specific content are called Single Listing [element] (e.g. Single Listing Description).
But of course you can also activate other widgetes that come with WPCasa Madrid, WordPress in general or other plugin. In this case these widgets (if not entry-specific) would show the same content on all single listing pages.
Please find more information about the
custom widgets
that ship with WPCasa Madrid.